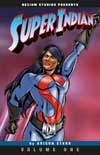 Super Indian Volume One
Super Indian Volume One is a 64 page full-color book combining Super Indian Issue #2 ("Here Comes The Anthro"), Issue #3 ("Hubert's Blog") and Issue #4 ("Technoskin"), plus extras that you can't get online.
Price: $19.99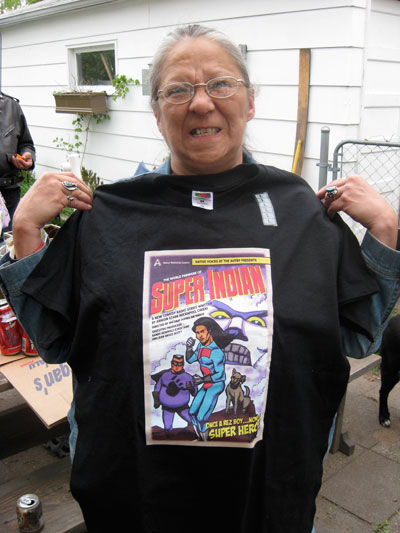 Super Indian Original T Shirt
Own the original Super Indian tee created to promote the radio show taping at the Wells Fargo Theater in LA! Limited supply -- very collectible!
Price: $15.00
If you'd like to order multiple copies of the book and/or t-shirts, please contact us directly. We give volume discounts!